El Mirador, Guatemala, Helicopter Tours
Embark on a virtual journey with our El Mirador Helicopter Tours blog, your premier source for the latest news, insights, and information about helicopter tours in Guatemala. This blog is dedicated to enthusiasts and travelers, offering a comprehensive guide to aerial adventures in one of Central America's most stunning destinations.
Our blog features detailed posts on El Mirador Helicopter Tours, giving readers an in-depth look at what to expect from this extraordinary experience. From the majestic ruins of the ancient Mayan civilization to the breathtaking landscapes of Guatemala, our content brings these wonders to life. We share captivating stories and essential tips, ensuring that your aerial adventure is not just a journey but an unforgettable experience.
In addition to El Mirador, our blog covers a range of helicopter tours across Guatemala. Whether exploring iconic archaeological parks from the skies or witnessing the beauty of Antigua, Guatemala, our posts provide valuable insights into each unique tour. We delve into each location's history, culture, and natural beauty, enriching your understanding and appreciation of these incredible sites.
Our blog is also a hub for information on helicopter charter services in Guatemala. We provide updates on the latest offerings, prices, and packages, making planning your aerial adventure easier. Whether you're a first-time flyer or a seasoned traveler, our blog offers something for everyone.
Safety and sustainability are key themes in our content. We discuss the rigorous safety standards and practices that ensure a secure and enjoyable experience for all our guests. Additionally, we highlight the efforts towards sustainable tourism, emphasizing the importance of preserving Guatemala's natural and cultural heritage.
Stay tuned to our blog news for regular updates, travel tips, and fascinating stories to inspire your next aerial adventure. Whether planning an aerial trip or just dreaming of flying over the ancient Mayan ruins, the El Mirador Helicopter Tours blog is your go-to source for all things related to Guatemala helicopter tours and aerial services.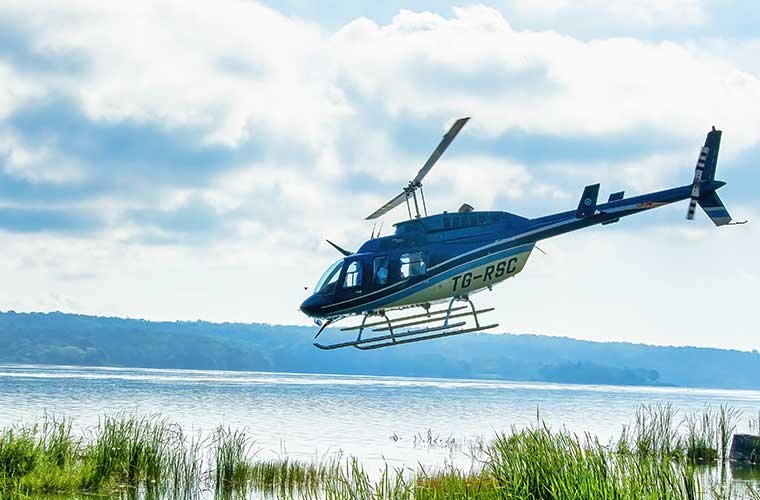 El Mirador Helicopter Tour 2021 Season Opens November 1 with a daily departure at 9 in the morning. This fascinating archaeological adventure will increase its departures with two daily flights from December 2021 to April 2022, leaving the first 7:00 and the...
read more